January 1, 2019
Posted by:

Trading

Category:

Market Overview
As we go to press, it looks as if 2018 may become known as the year the Trump Bump became the Trump Slump. Equity markets—which had for much of the year been robust enough to shrug off such headwinds as an escalating US-China trade war, ongoing Brexit uncertainty, budget tussles between Italy and the EU and increasing jitters about Fed tightening among other investor worries—peaked in late September and began slipping lower. By early December they were falling sharply.
Tech stocks were the canaries in the coal mine, among the first marquee stocks to see drawdowns. Trump administration chaos, which had heretofore had little longer term effect on stocks, escalated as the year wound down, and the president's recent calls for new Fed chair Jerome Powell to step down after the Fed raised rates for a fourth time in December, have contributed to investors losing faith in Trump's ability to buoy stocks.
The cryptocurrency bubble burst with a resounding crash early in the year. The resulting bear market hung on through most of 2018. Investors continue to wonder 'how low will they go?' , and peer digital currencies all plunged, losing 80% and 91% of their value respectively.
The remains the global reserve currency, but may have also become the safe haven of choice for many, as , usually the premier risk-off investment, struggled to gain traction for much of 2018.
had a volatile 2018, and lost over a third of its value since October in what has become one of the biggest declines since a price collapse in 2014. Surging supply and the fear of shrinking demand scared off investors.
As 2018 wraps up, we thought it might be interesting to take a look at the highs and lows of the past year through the prism of Investing.com's weekly comics. Below, 14 comics and the events that stood out for markets during the past year.
January 10, 2018
Talk of a cryptocurrency bubble escalates.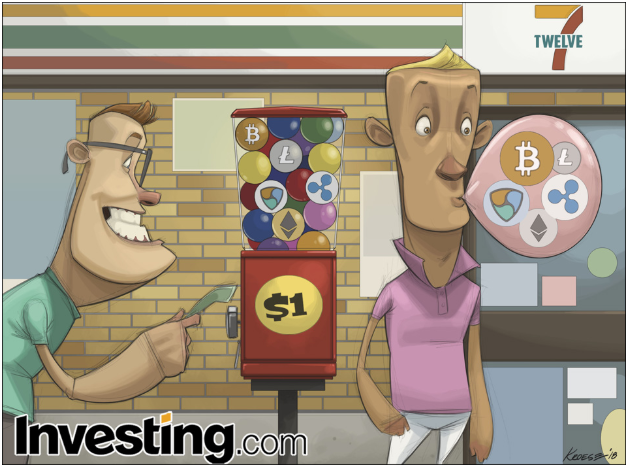 Crypto Bubble Escalates
The crypto market was rattled by reports that South Korea's Justice Ministry is "basically preparing a bill to ban cryptocurrency trading through exchanges" and that the country's largest exchanges were raided by police and tax agencies this week for alleged tax evasion.
January 24, 2018
US sparks fears of trade war as Trump heads to Davos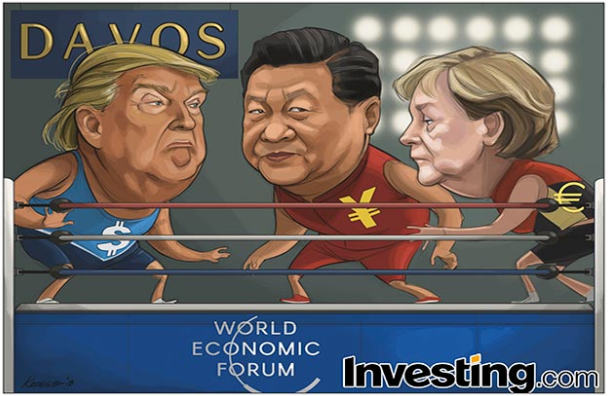 Fear of Trade War as Trump Heads to Davos
Jitters over a global trade war mounted at the World Economic Forum in Davos, Switzerland, where US President Donald Trump, German Chancellor Angela Merkel, French President Emmanuel Macron and British Prime Minister Theresa May were all in attendance.
January 31, 2018
Yellen says goodbye as her successful term as Fed Chair comes to an end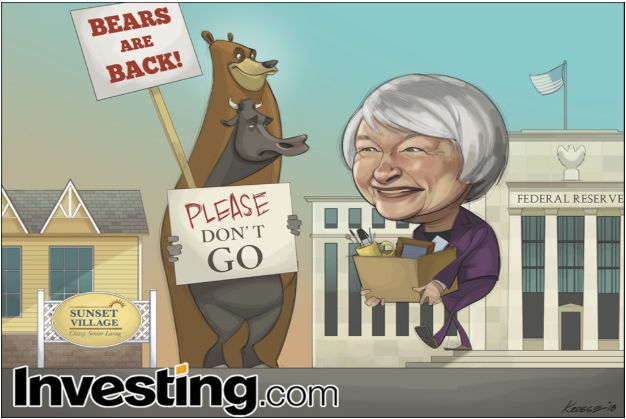 Yellen Says Goodbye
Janet Yellen ended a four-year term as head of the Federal Reserve. Many analysts described her tenure as a remarkable success. Yellen gets credit for managing the Fed's transition from an ultra-easy monetary policy put in place by her predecessor Ben Bernanke during the Great Recession.
February 8, 2018
Market volatility comes roaring back!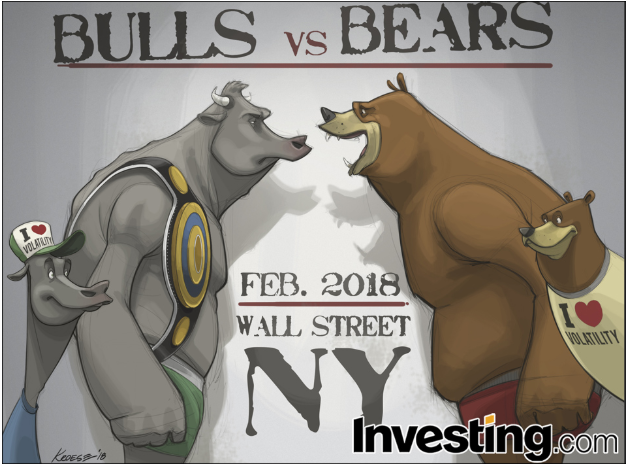 Volatility Comes Roaring Back
Wall Street went on a wild roller coaster ride amid increased levels. There was no obvious single reason behind the shakiness, but the violent swings were blamed on concerns about rising interest rates, program trading and leverage driven volatility funds.
February 15, 2018
It looks like it's only a matter of time until the U.S. 10-year yield hits the key 3% mark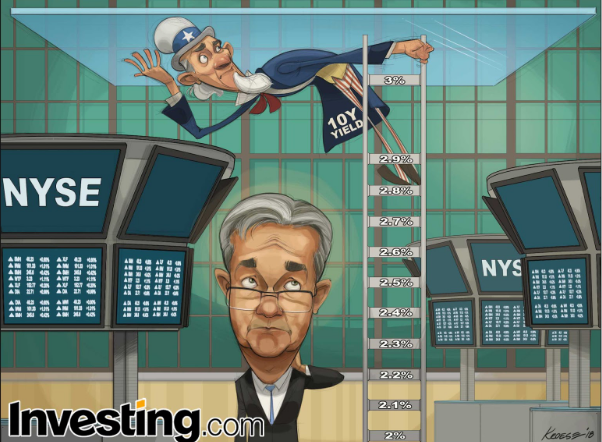 U.S. 10-Year Yield Hits the Key 3%-Mark
U.S. Treasury yields continued higher, with the benchmark note reaching an intraday high of 2.944%, a level not seen since January 2014. It started the year at 2.4%.
March 8, 2018
Trump tariffs spark global trade war fears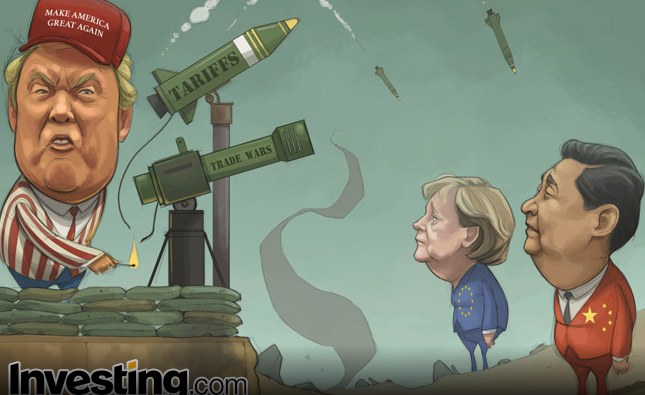 Tariffs Spark Global Trade War Fears
Market sentiment was dominated by talk surrounding U.S. President Donald Trump's planned tariffs on steel and aluminum imports, which raised fears over a full-fledged global trade war.
March 21, 2018
Facebook firestorm continues over third parties' access to user personal data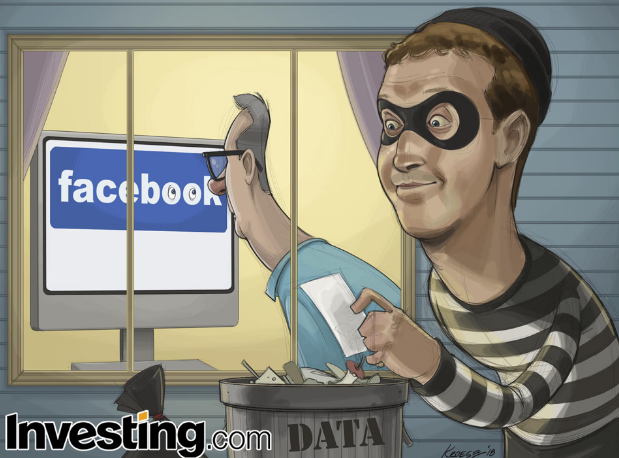 Facebook Shares Tumbled as Firestorm Continues
shares tumbled as a firestorm continued over third parties' access to users' personal data. Around $60 billion of the stock's market value was wiped out after investors learned data-mining firm Cambridge Analytica had collected and used, without permission, data from the accounts of millions of users.
March 29, 2018
Wall Street's beloved FAANG stocks hit hard as tech backlash grows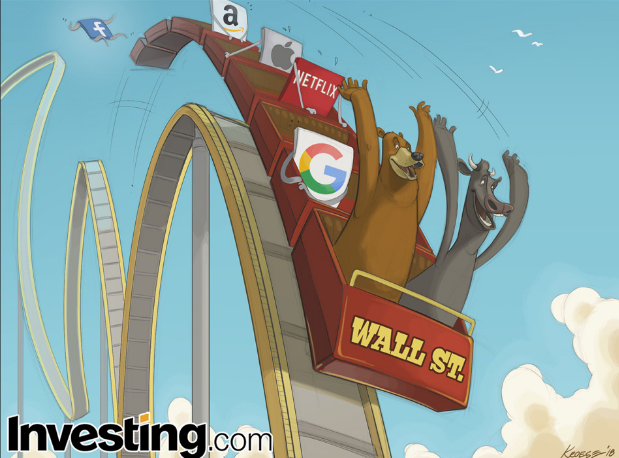 FAANG Stocks Suffer Unprecedented Selloff
The likes of Facebook, , , and , which make up Wall Street's so-called 'FAANG' stocks, suffered an unprecedented sell-off, as a string of negative headlines weighed on sentiment toward the sector that drove a long bull market.
May 30, 2018
Euro break-up odds rise as investors fret about Italy drama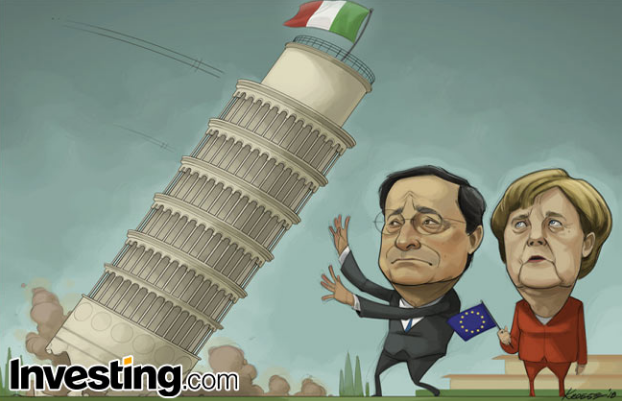 Investors Fret About Italy Drama
Italy's political crisis dominated headlines and market action this week amid concerns surrounding the eurozone's third-largest economy. Investors have been fretting over the possibility of snap elections and whether the country's involvement in the European Union and the currency will be called into question.
June 14, 2018
Trump/Kim summit, Fed, ECB and World Cup – What A Week It Was
Trump/Kim Summit, Fed, ECB and World Cup
It was a busy week in financial markets, which included a historic meeting between U.S. President Donald Trump and North Korean leader Kim Jong Un, a Federal Reserve rate hike, an ECB policy announcement and the start of the World Cup in Russia.
August 9, 2018
despite plethora of bearish factors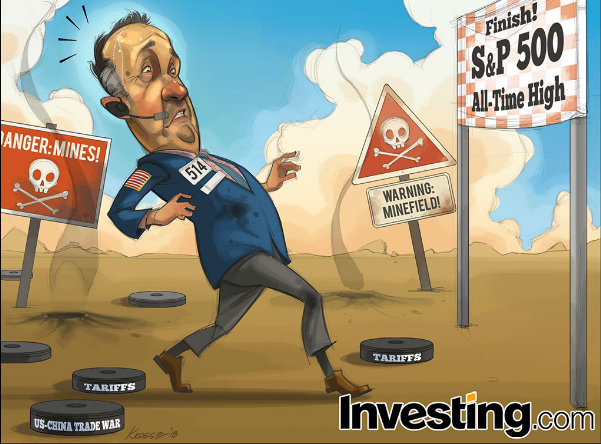 S&P 500 Almost Back to All-Time Highs
The was just half a percent away from the all-time high it reached in January, testifying to the strength of the world's biggest economy and its corporate sector. Investors have wrestled with trade worries over the past several weeks, but tensions between Washington and Beijing have mostly taken a back seat to a bevy of corporate results that have helped underpin stocks.
August 30, 2018
FAANG stocks continue to lead the market higher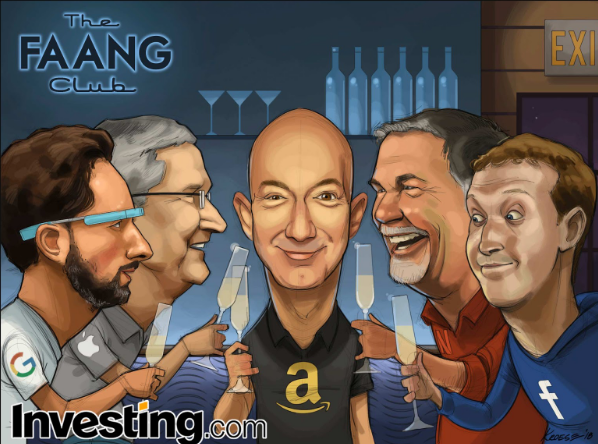 FAANG Stocks Continue to Lead
Amazon was on the verge of joining Apple as the only U.S. companies with a market capitalization of $1 trillion. Earlier in August, Apple was the first company to break through the $1 trillion market cap level.
October 30, 2018
It's Trick-or-Treat time for the bulls and bears! Happy Halloween!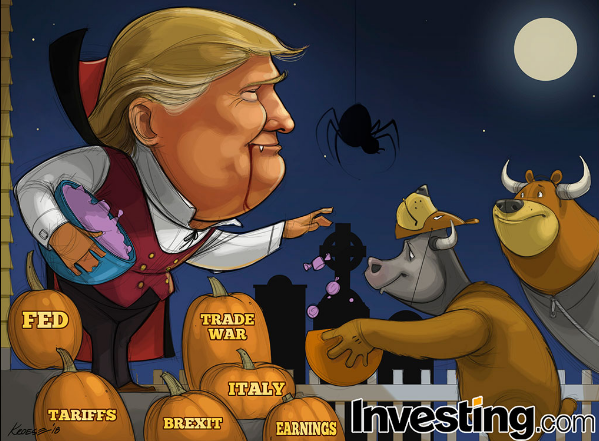 Trick-or-Treat Time for the Bulls and Bears
It was a brutal October for markets, with the falling 5%, the index's worst monthly performance since January 2008. The S&P 500 fell almost 7%, while the shed 9.2%.
December 12, 2018
Will a 'Santa Rally' come to Wall Street this year, or will Trump's trade wars send markets lower?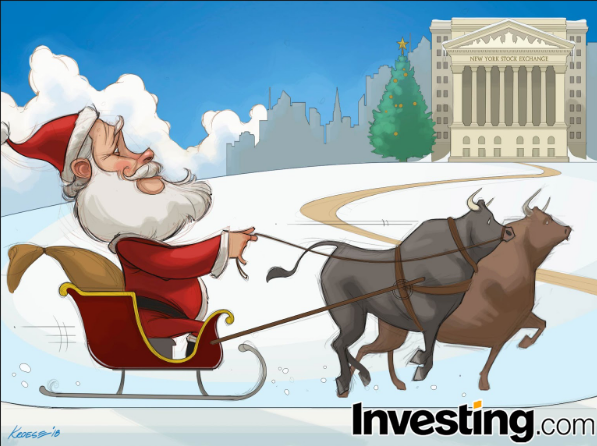 Will Trump's Trade Wars Send Markets Lower?
Wall Street's major indices got slammed, fueling worries among market participants that Santa Claus will fail to deliver on his traditional end-of-year rally.
Since 1950, no month has a stronger average return or has finished higher more often than December. However, risk sentiment has been soured by weaker-than-expected economic data out of China and the eurozone, while the U.S.-China trade dispute and a collapse in oil prices have added to fears the global economy is losing momentum.
Source link