May 24, 2020
Posted by:

Trading

Category:

Analysis
Optimism around a potential coronavirus vaccine and the reopening of the U.S. economy boosted the stock market to another winning week. On a weekly basis, the climbed 3.3%, the advanced 3.2% and the rose 3.4%. These positive catalysts are likely to provide an additional lift to the market, which at this point, is ignoring the rising U.S.-China tensions.
On Friday, Dr. Anthony Fauci, director of the National Institute of Allergy and Infectious Diseases, told NPR that Moderna's (NASDAQ:) vaccine data looked "promising," and he remains "enthusiastic" about the economy reopening.
During the coming trading week, which is one day shorter due to the Memorial Day holiday on Monday, we're focusing on the following three stocks:
1. Salesforce.com
Salesforce.com (NYSE:) will be reporting its fiscal 2021, first-quarter earnings on Thursday, May 28 after the market closes. The company, which sells enterprise software and cloud-based services to corporate clients, is forecast to report more than $4.86 billion in revenue and $0.69 of earnings per share.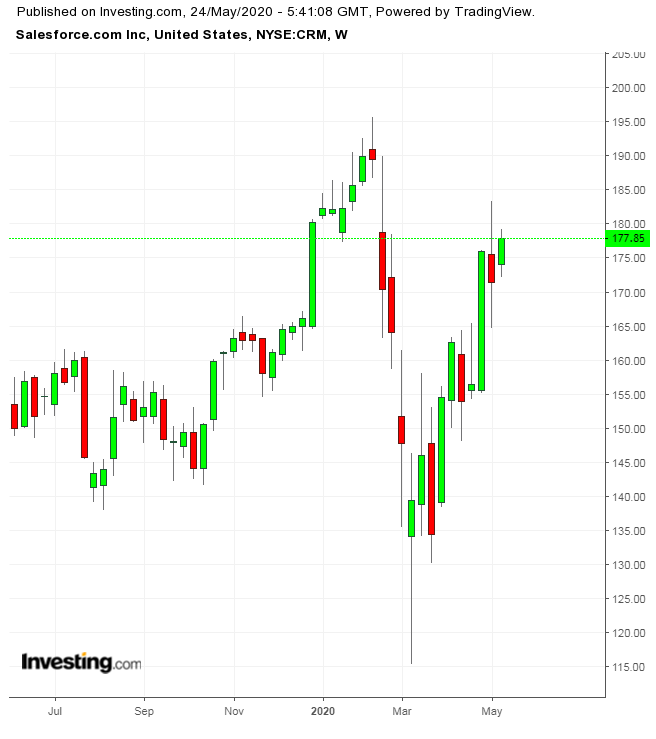 One of the biggest drivers of future growth for Salesforce is the company's acquisition of Tableau Software for $15.3 billion last year. The all-stock deal was Salesforce's largest transaction ever, part of its move to expand into the business intelligence arena.
According to the company, the Tableau deal will and propel the software maker more deeply into competition with segment giants Microsoft Corporation (NASDAQ:) and Oracle (NYSE:), both of which offer business intelligence tools.
Salesforce.com shares are up more than 9% for the year, after recovering from the coronavirus-induced plunge. They closed on Friday at $177.85, gaining 1.48% on the day.
2. Costco
The retail sector will once again come under scrutiny on Thursday when Costco Wholesale (NASDAQ:) reports its fiscal 2020 third quarter results after the close. Analysts are expecting $2.71 a share in profit on sales of $49.97 billion.
Costco, along with Walmart (NYSE:), has been one of the primary beneficiaries of pandemic-related consumer stockpiling in recent weeks as housebound shoppers scoop up toilet paper, cereal and other everyday essentials while sheltering in place.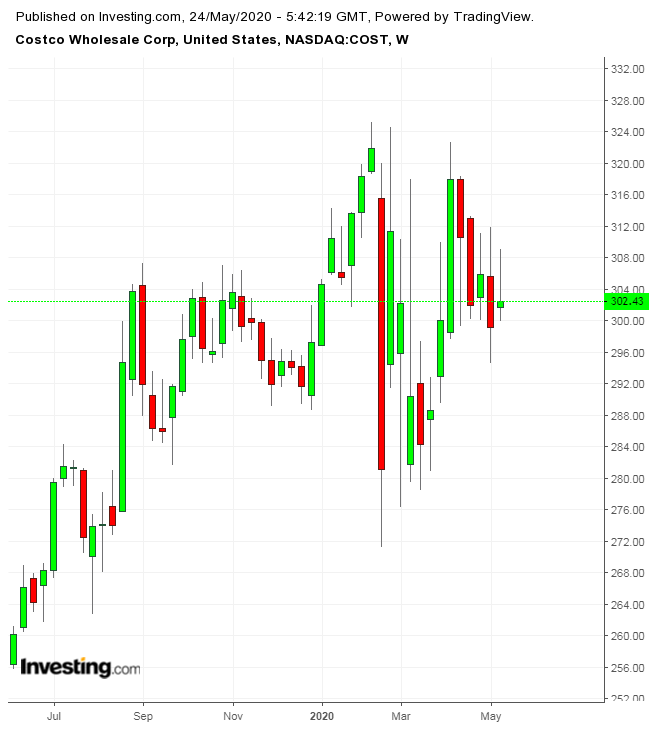 For the 35 weeks ended May 3, Costco reported net sales of $107.64 billion, an increase of 7.8% from $99.89 billion during the similar period last year.
That gain shows the retailer continued to benefit from the coronavirus-induced demand for consumer goods despite the limited services or closures of entire departments. These limitations could still hurt and future growth. Costco shares are up 3% for the year, closing at $302.43 on Friday.
3. Dell Technologies
Dell Technologies (NYSE:) will also release its fiscal Q1 2021 results on Thursday, May 28, after the market close. Analysts expect $0.99 EPS on $20.66 billion in revenue.
Bloomberg reported last week that Dell will discontinue contributions to employees' 401(k) retirement plans under a matching program, beginning June 1 due to the contracting economy and shrinking spending on information technology.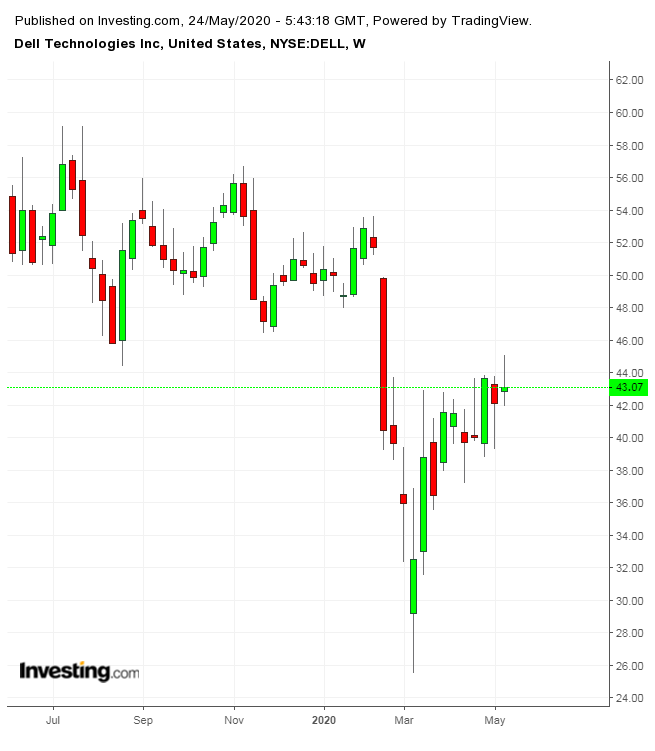 The Round Rock, Texas-based company hasn't since February, so it's unclear how high a toll the pandemic has taken on the hardware maker. Software maker VMware (NYSE:), of which Dell owns more than 80%, also reportedly cut salaries, executive pay and 401(k) matches in response to the faltering global economy.
Shares of the information technology company are down 16% for the year. Dell closed on Friday at $43.07, down about 3%.
The company, which was already facing soft IT spending before COVID-19 hit the major economies this year, could further downgrade its sales forecast.
Source link